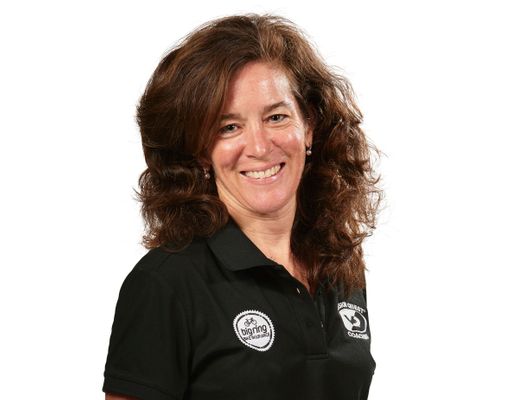 Nan Doyal
Current Residence: Glencoe, IL and Stowe, VT
Degrees: B.A. and M.B.A.
Colleges: Smith College; The Wharton School
Certifications: USA Cycling Coaching (level 3)
Specificity: Cycling
What location do you train at: Highland Park, IL
Why do you coach?
I do it to help a person to become the athlete they are meant to be. I love coaching because of that. Every one of my athletes has enormous potential and is on a journey right now to realize it. I am here to help them get there while also empowering them to discover new things about themselves along the way. Just as my coaches have helped me to become the best athlete I can be and achieve goals I only dreamed about -- I became a coach to help others to do the same.
Coaching Accomplishments:
Ask the athletes who I coach. Their accomplishments are my coaching accomplishments.
Personal Achievements:
Won some races, lost some races, always made it fun. Some have included..
Dirty Kanza 200 (2018) - 1st place Women's 50+
Barry Roubaix 100 Psycho Killer Gravel Race (2018) - 1st place, overall female
Lotoja Classic 200 miles (2015) - 1st Cat 4 and 2nd place overall female
Hincapie Gran Fondo 2015 - 2nd overall female
Sub Five Century 2014 - female course record 4:06
Single Bong TT 2015 - 1st Cat 3
RPI 2014 (gravel) - 5th overall female
Levi's Gran Fondo 2014- 6th overall female
Gran Fondo Brevard 2014- 1st female
Psimet Fox Grove Criterium 2012 and 2013 - 1st Cat 4
What was the most epic event you've ever done:
Dirty Kanza - 200 miles on gravel. I did it with a team of 5 VQrs (Team Rhino). We promised to start and finish it as a team. It was the longest day any of us had spent on a bike but we made it to the finish line together. And then I went back to do it again in 2018.
What is VQ to you:
VQ is a community of like-minded athletes. We share a common set of values which include becoming the best we can be at what we do, while supporting each other to do the same. I believe we get as much joy from seeing one another achieve their goals as we feel when achieving our own. VQ is a place where what we learn we pass on to others because when we do - we all get better.
Why do you work for Vision Quest Coaching?
It takes the support of a team to help a person realize their full potential. Being a part of the VQ coaching team helps me to be a better coach. Here we have access to state-of-the-art research on nutrition, hydration, physiological science, exercise science and the real life experiences of both professional and amateur competitive athletes. At VQ I am part of a diverse team of experts who not only support one another but also continually share best practices for the benefit of all athletes. Most importantly--I work for VQ because I like the people—they work hard, they have fun and they look out for each other.
Favorite pastime when not cycling or training? Hiking with my dog; backcountry skiing; and traveling with my family.