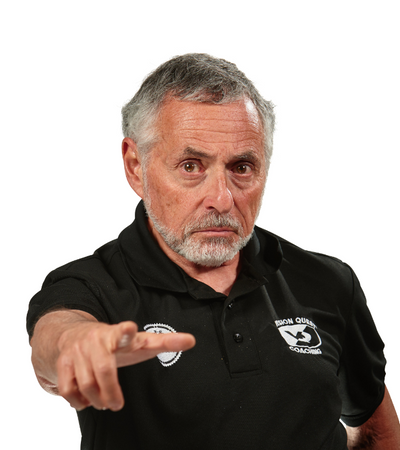 Joe Wrobel
Current Residence: Highland Park, IL
Degree: B.A. and J.D.
College: Northwestern University; DePaul University Law School
Certifications: USA Cycling Level 2
Specificity: Cycling
Why do you coach? I enjoy passing on to my athletes the cycling and training knowledge that I have accumulated over the years. I get a huge kick out of seeing them improve and I love to share in the joy of their accomplishments.
Most memorable moment as a coach? Jeff Rothstein calling me from Tucson, ecstatic that he beat his time goal in El Tour de Tucson.
Coaching Accomplishments (of your athletes and as a professional): Watching my athletes grow from having trouble completing a Sunday WRobel WRide to being able to stay with the pack on the Tuesday Night Alberto's Rides.
Personal Achievements: Climbing Mt. Ventoux and Alp de Huez on consecutive days. 60+ 4 man National TTT Champ. Cycling regularly since 1982 and planning to continue cycling until the ranks thin out so that I can win a RR and a crit.
Why do you work for Vision Quest Coaching? I joined Vision Quest in 2001 as an athlete and soon learned that although my own abilities paled in comparison to most of the other athletes, Vision Quest was an organization that opened its arms to any athlete who was willing to work hard. There is a special fraternal quality to Vision Quest, where members share their knowledge and help each other. I enjoy being in such an organization. I love to cycle and there is no better group with which to do so.
Favorite Pastime When Not Training or Coaching: Hoping that maybe this will be the year the Cubs finally win it all. Cycling in Italy. Spending time with my son and daughter-in-law in California