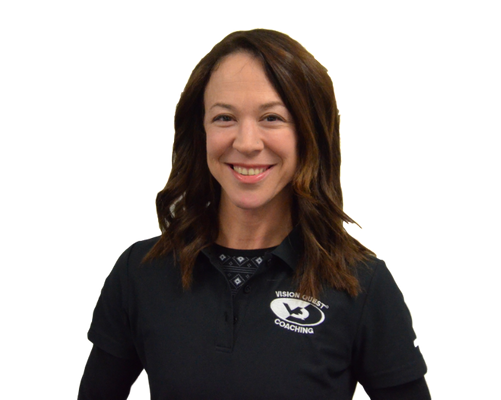 Janine Newman
Current Residence: Wauconda, Illinois
Certifications: USAC, USAT and IRONMAN Certified Coach
Specificity: Triathlon
VQ Location: Highland Park
Why do you coach: I coach because I love playing a role in developing confidence and ability through consistent and smart training individualized for every athlete! Creating a plan that is inspiring, challenging, and empowering is motivating to me and something I am passionate about!! The world and lifestyle of triathlon has given me so much, that I love to share what I know, challenge myself by always learning in order to help other's find what is possible!
Personal Achievements: Race over 140 races including 5k wins, to many open marathons including qualifying and racing Boston marathon! Sprint-Ironman triathlons with several All-American seasons, podium finishes, as well as top 10 in AG in Ironman 70.3 and Ironman distance! Have also raced many open water swim races finishing all in top 3 of my AG.
Why do you work for VQ: I work for VQ because it is a natural extension of what the Vision Quest community has done to impact me personally! From the accessibility of state of the art technology, top experts and professionals that have positively impacted my own training, to where finding where your potential is is an integral part of the culture...I am honored to be a part of a TEAM that continues to impact every athlete. I love how deep of a resource VQ can be if you want it!