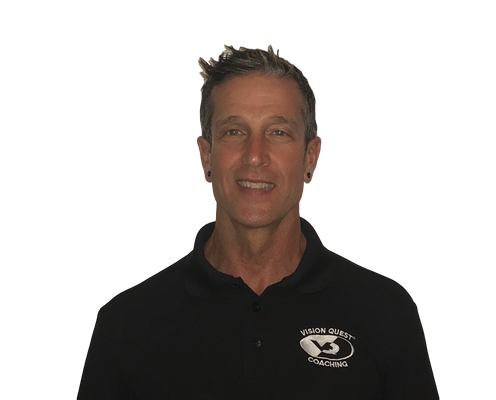 Carlos Soler
Current Residence: Longwood, FL
Degree: Some college credits
College: Seminole Community College (Seminole County, FL)
Certification: Trek University Fit Systems; USA Cycling Level 3
Specificity: Love of the bike and all related aspects: nutrition, training, functional training
Why do you coach? It's something I've always wanted to do. I have a great opportunity with Vision Quest to coach in a system that is proven and that I'm familiar with. Also to share the knowledge that, surprisingly, is foreign to many athletes.
Most memorable moment as a coach? Seeing the appreciation athletes have when they reach goals that were thought to be unobtainable
Coaching Accomplishments (of your athletes and as a professional): Keeping athletes motivated on a less-than-stellar day.
Personal Achievements: Several MTB wins, several MTB State Championships, Gold Medal World Police & Firefighter Games (WP&FG), Indianapolis MTB 2001, two silver medals in WP&FG 2005, Quebec City MTB/road race, two wins and 2nd overall in the Tour of Bahamas stage race, Florida Points Series wins and podiums, decent triathlete and completion of half-Ironman
Why do you work for Vision Quest Coaching? Big database of information that affords me the latest information. A proven system with lots of credible results.
Favorite Pastime When Not Training or Coaching: Spending time with my wife, chilling by the pool, watching my kids play lacrosse, surfing, power naps!