A virtual reality cycling experience that allows you to ride and race with other VQers right from your home
Put your training to the test! VQ is hosting an RGT Virtual Event Series in January and February. You've done the work - VO2 intervals, threshold blocks, endurance rides. Now is the time to put it all together and test yourself in a fun and engaging virtual event against other VQers. For each event, VQ will provide virtual ride leaders through Zoom to instruct, coach, and assist with the RGT software.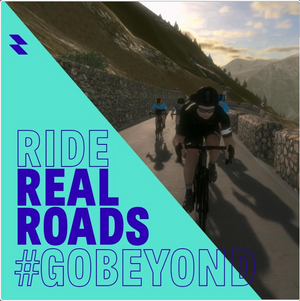 January 9th: NYC Central Park Circuit Race
VQers will compete against each other for a 3 lap event around Central Park. Each lap is 6.1 miles and has several 2-3 minutes climbs of 2-5%. Pacing the climbs and descents and then regrouping with other riders will be the key to your ride.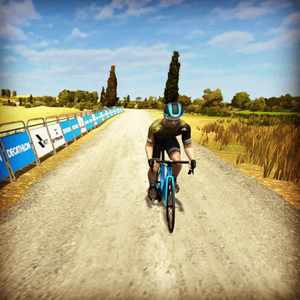 January 30th: Gravel Ride
VQers will go off-road virtually on the RGT Dirty Reiver course, based on a punchy and challenging gravel event in northern England. The 21.9 mile event starts at the iconic Kielder Castle and snakes through the picturesque Kielder Forest past log piles, around the lake and over the famous viaduct.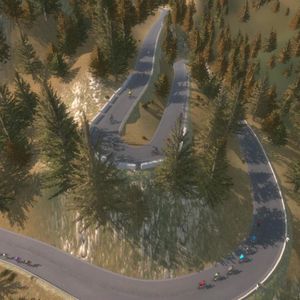 February 13th: Stelvio Team Everesting
VQ teams of 8 will be organized to work together to climb the Everest elevation total of 29,032 feet as a team. The world famous Stelvio, high above the Italian-Swiss border with its 48 switchbacks, will provide each rider 3,655 feet of climbing to count towards the team total.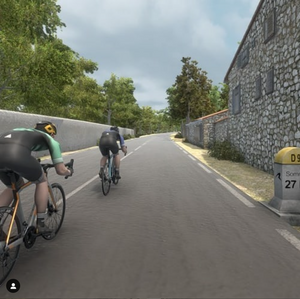 February 27th: Team Time Trial
VQ is bringing back the ever popular 'Sub 5 Century' course to hold a virtual team time trial. Much like the former outdoor event, teams of 5-8 will be organized to race against the clock, with the time of the 4th rider counting as the team time. Teams will need to stay together in a smoothly rotating paceline to maximize their speed, but also pace it so as not to drop anyone from the group.
To get started with RGT Cycling, you will need:
A smart trainer with bluetooth
A simple trainer and a power meter with bluetooth
Plus 2 easy app downloads to your phone, laptop, or tablet devices.