Member News
FEBRUARY 17, 2019
What's on your 2019 cycling/triathlon event calendar? We want to know what you're planning! Please take 30 seconds to fill out our form and let us know which VQ Events you're doing, other races and your goal events are! Share your 2019 goals here
Calling all VQ Triathletes! Meet your fellow triathletes and learn about the 2019 VQ Tri Season on March 2nd 9:30-10:30am @ VQHP! Come to the season kick-off meeting to learn about the VQ supported event schedule, key registration dates and logistics and an in-depth course discussion of our key events. 2019 is been carefully planned out to include a progressive series of events that all build to Ironman Louisville (or other late season Ironman events)! Learn about how you can be involved in any or all of the journey while enjoying coffee and breakfast with your fellow VQ triathletes. RSVP now
We're bringing the west to the midwest at VQ's Climbing Camp, June 6-9! Galena IL is a hidden gem less than 3 hours Northwest of Chicago, where you will find scenic views, great road conditions and terrain with little to no road traffic. This all-inclusive camp will have both road and gravel riding options. You're in charge of getting yourself and your bike(s) there and we'll take care of the rest! Reserve your camp spot now
February 19 | 6pm Bike Fit 101 @ TrekHP TrekHP's KC Speich will explain the importance of dialing in your bike fit. Increased comfort and efficiency are just a few of the benefits. If you're considering purchasing a new bike, experiencing discomfort, or not sure if you have the current best fit, join TrekHP to learn more and schedule your next bike fit! Sign up here
Only 1 spot left for VQ's Blue Ridge Camp! Join us May 13-16 in Asheville, North Carolina for an incredible 4 days of riding hilly terrain with incredible views on the Blue Ridge Parkway! Reserve your spot now
VQ's Climb Phase starts March 4th! This next phase is crucial to helping us grow our base and riding threshold with structured and terrain based intervals to help us develop real-world cycling and pacing skills. Have a friend that could benefit from VQ? Spread the word!
VQ Discount Codes
20% off Training Peaks premium account with promo code VQ75382
WEEKDAYS
Looking to improve your running performance? Our treadmill workouts will help you improve your speed!
VQ Chicago
Mondays & Wednesdays 5pm
VQ Highland Park
Wednesdays 6am
23 | SAT
STAY TUNED FOR AN OUTDOOR RIDE WEATHER UPDATE
VQ Outdoor Intensity Trail Ride
Start Location: VQ Highland Park
ALL PtW Ratio Start: 7:30am
Ride Length: 2.5 hours
Sign up on the website calendar
VQ Chicago Swim
No swim this week due to a high school swim meet
VQ Chicago W Prime Ride
6:30 - 7:45am
8:00 - 9:15am
9:30 - 10:45am
11:00 - 12:15pm (Intensity 2 Ride)
VQ Highland Park W Prime Ride
5:30 - 6:45am
7:00 - 8:15am
8:30 - 9:45am
10:00 - 11:15am (Intensity 2 Ride)
12:00 - 1:15pm (Intensity 1 Ride)
24 | SUN
STAY TUNED FOR AN OUTDOOR RIDE WEATHER UPDATE
VQHP Swim
7:00-8:30am Lake Forest Academy
VQ Outdoor Endurance Trail Ride
Ride Goal: Endurance
Start Location: VQ Highland Park
3.1+ PtW Ratio Start: 7:30am
3.0- PtW Ratio Start: 8:00am
Ride Length: 3 hours
Sign up on the website calendar
VQ Chicago Endurance 2 Ride
6:30 - 8:30am
8:45 - 10:45am
11:00am - 1:00pm
VQ Highland Park Endurance 2 Ride
6:00 - 8:00am
8:00 - 10:00am
10:00 - 12:00pm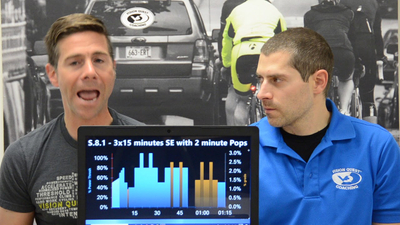 VQ Strength Week 8 Intensity 1 Ride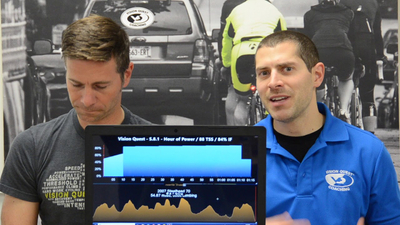 VQ Strength Week 8 Intensity 2 Ride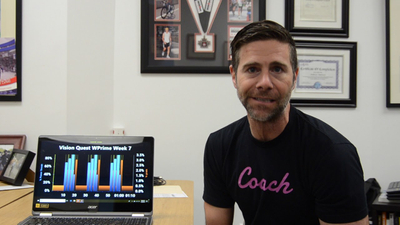 VQ W Prime Week 7
LOOKING AHEAD
A sneak peek at what's coming up at Vision Quest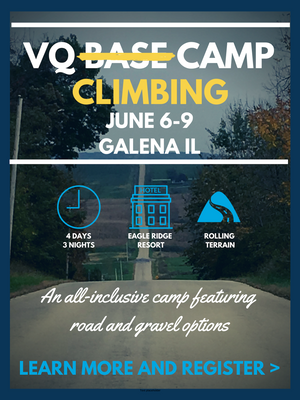 MARCH
03.02: VQHP Hill Repeat Workout
APRIL
04.05-04.10: VQ Belgium Camp
04.06: VQ Event - Rough Road 100