Member News
September 15, 2019
Special Announcements
Save the Dates
- October 6th, End of the Road Season Celebration & Donut Ride. Join us for a Sunday Ride and hear about VQs 2020 Camps & Event Schedule!
- October 20th, 2019 Ride and Tie. Registration and Partner Form below!
This Week's Opportunities To Try Out the New Software!
VQ Highland Park
Sept 17, 18, 19 @ 5:30am
What is a Ride and Tie?
A two person, 1 bike alternating race where the rider and runner alternate their positions throughout the race.
Runner's start first with a 3 minute head start, then at a designated point that your team chooses, the partners will switch - the runner becomes the rider and the rider becomes the runner!
Coming up with your teams strategy to complete it the fastest is half the fun!
Where & When?: October 21st, 8am at Old School Forest Preserve. Exact location will be sent closer to the date.
This event is open to EVERYONE! (outside the Off Season Challenge). So grab a pal and sign up!!
You just need a partner and a cross/gravel/mountain bike per team. Need help finding a partner? Let us help you find a match - we'll send out a form!
If you're on Instagram, follow Robbie @robbieventura for an inside look at some of our weekly & weekend rides...and more!
VQ Members Discounts:
If you're thinking of doing the North Shore Century, register here and use VQ's Member Discount Code: VQ10NSC
Use this 20% off promo code for Training Peaks: VQ75382
For $58 off the Oura Ring, purchase using this link
VQ Outdoor Ride Weather Protocol: Outdoor workout weather cancellations will be made based on the weather forecast 12 hours before the start of the workout. We will use the Dark Sky app for Highland Park IL (60035) to determine cancellations:
An outdoor workout will be cancelled if there is an 80% chance of rain within 1 hour prior to the start of the workout
If the temperature will be below 25 degrees at the start of the ride
If an outdoor ride is cancelled, we will make additional indoor rides available if needed
WEEKDAYS
VQ Chicago
Mon evening swim is on hiatus
Weds 6:00am indoor ride is on hiatus
Weds 6:30pm indoor ride is on hiatus
VQ Highland Park
Weds 8am W Prime Ride is on hiatus
21 | SAT
STAY TUNED FOR AN OUTDOOR RIDE WEATHER UPDATE
VQ Outdoor Intensity Ride:
Ride Goal: Intensity
Start Location: VQ Highland Park
3.1+ PtW Ratio Start: 7:00am
3.0- PtW Ratio Start: 7:30am
Ride Length: 2.5 hours
Sign up on the website calendar
VQ Chicago Indoor Rides
VQ Highland Park Indoor Rides
22 | SUN
STAY TUNED FOR AN OUTDOOR RIDE WEATHER UPDATE
VQ Outdoor Endurance Ride:
Ride Goal: Endurance
Start Location: VQ Highland Park
3.1+ PtW Ratio Start: 7:00am
3.0- PtW Ratio Start: 7:30am
Ride Length: 3 hours
Sign up on the website calendar
VQ Chicago Endurance 2 Ride
7:00 am Endurance Ride
VQ Highland Park Endurance 2 Ride
7:00 am Endurance Ride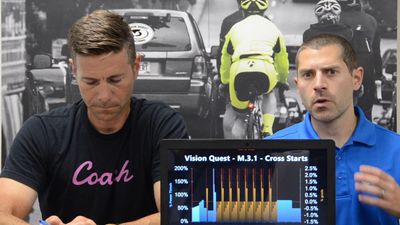 VQ Maintenance Week 3 Intensity 1 Ride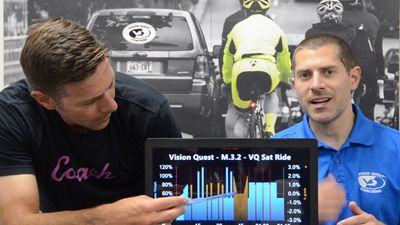 VQ Maintenance Week 3 Intensity 2 Ride
VQ Intensity Mix 3
Backstroke Hesitation or Tap Drill
LOOKING AHEAD
A sneak peek at what's coming up at Vision Quest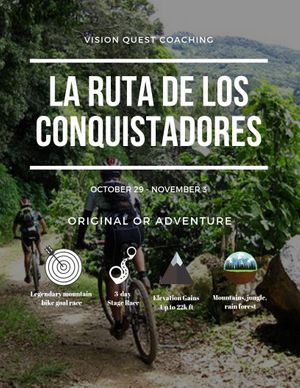 November
TBD: Off-Season Challenge 2019 - 2020