Member News
DECEMBER 9, 2018
VQ Chicago Swims are back! We're back in the pool starting this Wednesday, 12/12. Check out the details below.
VQ Holiday Schedule
Mon, Dec 24: VQ closes at 2pm
Tues, Dec 25: VQ closed
Mon, Dec 31: VQ closes at 2pm
Tues, Jan 1: VQ closed
VQ's 2019 Base Camp is now Climbing Camp, Save the Date! VQ will be heading to Galena IL from June 6-9 for an all-inclusive camp featuring road and gravel options. Stay tuned for more details.
Track your training progress this off-season with a free Training Peaks account You can even have your indoor ride data automatically upload to your account. Want to go premium? Receive 20% off with this promo code for VQ members: VQ75382
Looking to boost your fitness this spring? Join VQ at one of our spring camps!
VQ Discount Codes
20% off Training Peaks premium account with promo code VQ75382
WEEKDAYS
VQ Chicago Swim is BACK at Northside College Prep starting Weds 12/12!
Mon 8:00-9:00pm with VQ Coach Kip Strasma
Weds 8:00-9:00pm Masters Swim
Sat AM swim coming in January!
15 | SAT
VQ Outdoor Intensity Trail Ride
Ride Goal: Tempo Build
Start Location:VQ Highland Park
ALL PtW Ratio Start: 7:30am
Ride Length: 2.5 hours
Sign up on the website calendar
VQ Chicago Intensity Mix Ride
6:30 - 7:45am
8:00 - 9:15am
9:30 - 10:45am
11:00 - 12:15pm (Intensity 2 Ride)
VQ Highland Park Intensity Mix Ride
5:30 - 6:45am
7:00 - 8:15am
8:30 - 9:45am
10:00 - 11:15am
12:00 - 1:15pm
16 | SUN
VQHP Swim
7:00-8:30am Lake Forest Academy
VQ Outdoor Endurance Trail Ride
Ride Goal: Endurance
Start Location: VQ Highland Park
3.1+ PtW Ratio Start: 7:30am
3.0- PtW Ratio Start: 8:00am
Ride Length: 3 hours
Sign up on the website calendar
VQ Chicago Endurance 2 Ride
6:30 - 8:30am
8:45 - 10:45am
11:00am - 1:00pm
VQ Highland Park Endurance 2 Ride
6:00 - 8:00am
8:00 - 10:00am
10:00 - 12:00pm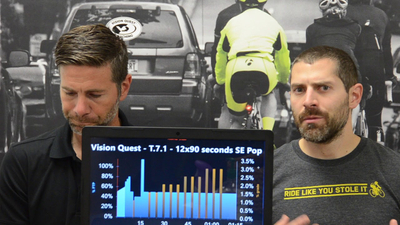 VQ Transition Week 7 Intensity 1 Ride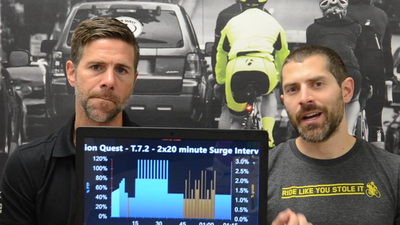 VQ Transition Week 7 Intensity 2 Ride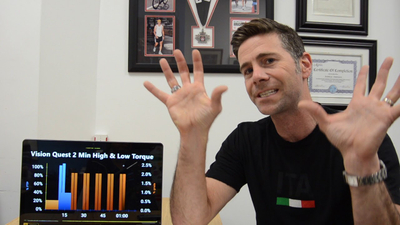 VQ Intensity Mix: 2 Min High Low Torque
LOOKING AHEAD
A sneak peek at what's coming up at Vision Quest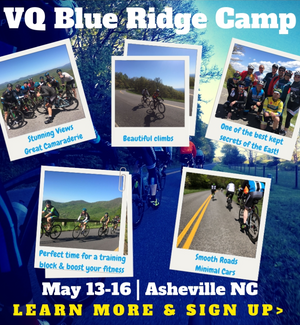 DECEMBER
12.24: VQ closes at 2pm for Christmas Eve
12.25: VQ Closed for Christmas
12.31: VQ closes at 2pm for New Years Eve