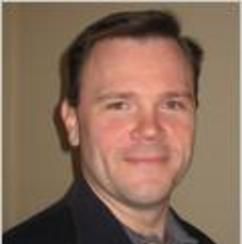 Dave Marks, Mental Skills Coach
Current Address: Park Ridge, IL.
Degrees: MS in Clinical Psychology.
Colleges: University of Houston, Chicago Medical School.
Certification/Qualifications:
Licensed Clinical Professional Counselor (LCPC).
Mental Skills Coach, Chicago Blackhawks.
Eye Movement Desensitization and Reprocessing (EMDR) Level 2 Trained.
Critical Incident Stress Debriefing (CISD) Certified.
Member of the National Disaster Medical System (NDMS).
Specificity: Applying mental skills to maximize performance for individual athletes and sports teams.
Special emphasis: triathletes, the anxious athlete, the self-doubting athlete.
Accomplishments:
3x Ironman finisher: Madison, Louisville and Texas.
Multiple Marathons.
Multiple Century Rides.
3 Triathlon Age-Group Podium Finishes.
Personal Achievement:
I think my biggest personal achievement is helping others achieve their dreams. For more than 25 years I've had the opportunity to help individuals get the support they need to live the life they want.
Bio:
David Marks, founder of Marks & Associates, earned his Masters of Clinical Psychology from Finch University Health Sciences/Chicago Medical School. He is also a Mental Skills Coach for the Chicago Blackhawks, focusing on sports performance and player development.
His expertise includes both helping athletes grow (enhancing performance, preparation techniques, etc.), and helping them overcome challenges (setbacks like loss and injury, anxiety, depression, life changes, obsessive exercise, etc.). He works with professional and amateur athletes involved in sports such as triathlon, running, hockey, football, soccer, and mountain climbing. The Chicago Blackhawks, DanceWorks Chicago, and recently USA Gymnastics are among the organizations that he works with.
Favorite pastime when not training or coaching:
Reading, walks with my wife, and wood/metal working.
Words I live by:
- Get knocked down 7 times, get up 8.
- Focus on the process, the outcome will follow.
- Relationships, simplicity, experiences.
- Trust the path.