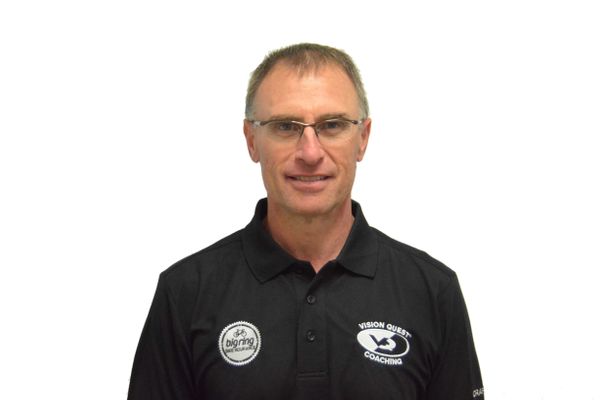 Ron Weinert
Current Residence: Mundelein, IL
Degrees: BS RPh
Colleges: University of Illinois College of Pharmacy
Certifications:
USA Swim ASCA Coach Level 1
Red Cross Certified Swim Coach
USAT Level 1 Certified Coach
Specificity: Triathlon Coaching
What location do you train at: HP
Why do you coach: I have a passion for passing on the knowledge and enjoyment of endurance sports I have gained during the years. I also find great enjoyment out of supporting athletes and guiding them through the amazing journey of training and competing.
Coaching Accomplishments: I have coached many athletes through training and participation in events including Ironman 140.6 and 70.3 as well as shorter distance triathlons, Ride Across Wisconsin, Race Across America and many running events including marathons and half marathons and swim competitions.
Personal Endurance Sport Achievements: Almost 100 races including Ironman, triathlons, cycling events, swim and run competitions
What is the most epic event you have done: Multiple Ironman races as well as Ride Across Wisconsin
Why do you work for VQ: I coach and work at VQ because it provides me with the opportunity to train and coach in a highly professional environment with proven processes and services. I believe in the leadership team and the valuable services that have been developed. I believe in the values of VQ and being part of the amazing community that has evolved over the years.
What should I expect when taking your class: My goals for leading classes is to educate, motivate, inspire and maybe entertain a bit as well. Expect a full explanation of the workout as well as the goal of the session. Most importantly, I will help you have a fun enjoyable experience!
Favorite pastime when not training or coaching: Spending time with my wife, daughters, son-in-laws and grandson