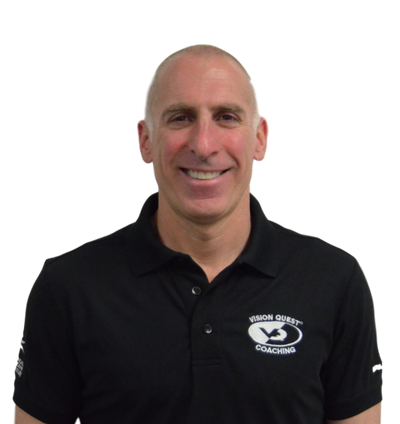 Michael Brooks
Current Residence: Highland Park, IL
Certifications:
USA Triathlon and IRONMAN certified coach
US Masters Swimming certified coach
Specificity: Triathlon
VQ Location: Highland Park
Why do you coach: I'm passionate about Triathlon, and it's through having great coaching that I've been able to continue to grow and enjoy the sport; I've always had an interest in paying that forward. I consider it an honor and a pleasure to be a part of developing others in Triathlon and sharing in their journey and successes.
Personal Achievements: Before finding Triathlon, I was a high school pole vaulter who entered university on a scholarship in Track & Field Decathlon. After university, I turned to running marathons, including qualifying for and running The Boston. Once I found Triathlon, I haven't looked back. I've raced in Olympic, Half Ironman, and Full Ironman distances. At the Olympic distance, I've qualified for Age Group National Championships. At the Full Ironman distance, I earned All Country and All World Athlete status. And, I'm just getting started...
What was the most epic event you've ever done?: IRONMAN Wisconsin 70.3 in 2018; driving rain at the start and during the bike, wind gusts over 20 mph (and newly purchased 808's as wheels), and a transition area that turned into a complete mud pit. However, the sun broke through for the run and looking back on the race I learned a lot and it was a great experience.
Why do you work for VQ: The community and talent at VQ is outstanding, and serves to motivate and inspire me. It's a group of athletes and coaches that continually strive to better themselves, while encouraging each other. That's a group that I want to both be a part of, and work for.