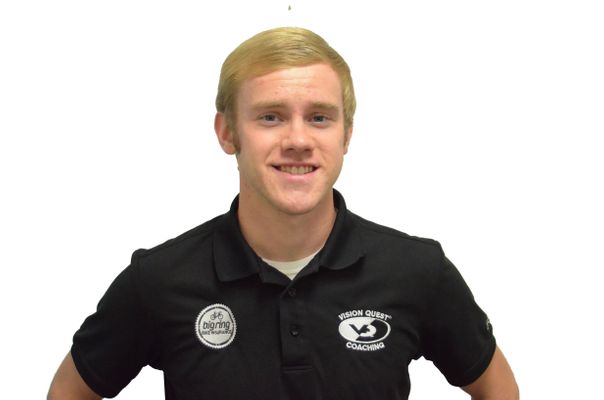 Kyle Bostedt
Current Residence: San Diego, CA
Degrees: Doctor of Physical Therapy, BS Kinesiology
College: Northwestern University (DPT), Michigan State (BS),
Certifications: USA Triathlon Level 1, USA Cycling Level 3
VQ Location: Chicago & Remote
Kyle joined Vision Quest in 2015, bringing his positive energy and an optimistic outlook on life to the Chicago location. While working at VQ, he earned his Doctor of Physical Therapy degree from Northwestern University, graduating in 2019. As a Physical Therapist, his focus when coaching athletes is always on optimizing human movement to improve performance and longevity in sport.
Currently, Kyle is an Officer in the US Navy Medical Service Corps, stationed at Naval Medical Center San Diego.
Areas of coaching interest: working with runners, cyclists, triathletes, athletes new to their sport, and those returning from an injury. When working one on one with athletes, he stresses the importance of enjoyment of sport and making training fit into a busy life as pillars for sustained success.
Why do you coach?: To share my knowledge with others, and help them discover the same passion for endurance sports that I have.
Personal Achievements:
2021 Ironman Wisconsin Finisher

11x Marathon Finisher, Including 8x Chicago Marathon Finisher (2:56 PR)

1:21 Half Marathon PR

2016 Starved Rock Country Marathon - 3rd overall

2021 SBT GRVL Black (144 mile) Finisher
Why do you work for VQ?: The community of athletes and coaches at VQ is unmatched. I love spending time and learning from everyone here.
Favorite pastime when not training or coaching?: When not training and coaching, you can find Kyle watching Chicago sports teams (Cubs, Bears, Blackhawks), reading about US History, planning the next great adventure, or spending time with friends and family.