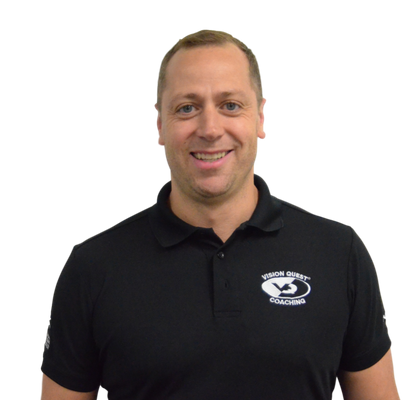 John Nichols
Current Residence: Winnetka, IL
Degrees: B.A., MBA
Education: Harvard University; Kellogg Graduate School of Business
Certifications: Ironman University Certified Coach and USAT Level 1 Certification, USMS Level 1 & 2
Specificities: Triathlon
What location do you train at? Highland Park
Why do you coach? I believe the mind leads and the body follows. Too many well-intentioned athletes log in a lot of training with the goals of working harder and longer without a structure that introduces specific training loads in a progressive, measured plan. When an athlete understands the intended goal of a workout and how it fits into the bigger picture, they have a better sense of ownership and investment in the plan and ultimately better results. When an athlete believes in their training, their confidence grows and confidence breeds success.
Also, triathlon is more than just swimming, biking and running. Nutrition and recovery are such pivotal pieces to the journey and I love to demystify each component. There are so many variables to the puzzle of triathlon that I'm really passionate and focused on the unique specifics of getting all of the pieces lined up just right for each individual athlete.
Personal Achievements:
- 2019 Ironman All World Athlete – Silver
- Ironman Arizona
- Ironman Santa Rosa
- Ironman Kona
- Ironman Texas
- Ironman Florida
- Ironman Cozumel
- 70.3 Super Frog
- 70.3 Steelhead (x2)
- 70.3 Racine
- Escape From Alcatraz Triathlon (x2)
- Chicago Triathlon (x8)
- South Beach Triathlon (x5)
Why do you work for VQ? There's rarely a day I walk into VQ and don't learn something. It's easy to forget how progressive the training and sports physiology is at VQ, but the knowledge and leadership here is really at the tip of the spear. I love being part of a community that trains smarter rather than harder (though there's a lot of hard work). Also, being a part of so many athlete's different journeys is inspiring and rewarding. Learning what drives people to set out audacious goals and watching them achieve them is really special to be part of.
What is VQ to you? VQ is really a second family for me that has such a supportive and inclusive nature that it's infectious and magnetic. Triathlon can be a very individual and sometimes lonely sport, that surrounding myself with a community of like minded people that genuinely care about each other and their successes makes a huge difference for me. And they certainly drive me to work harder and set more aggressive goals.
What is the most epic event you have done? It's definitely not my favorite, but in terms of epicness, Escape from Alcatraz would be at the top of the list. I lived in San Francisco so the city has a special meaning for me and competing there was really unique. There isn't another swim like it between the dive off the ferry, the icy cold water, the waves, strong current and the knowledge that quite recently a great white shark had mauled a seal just off Alcatraz Island, there's a lot going on there. The bike and run go right past so many iconic landmarks that it's a treat. Again, it was its own special slice of hell, but an epic bit of hell.
Favorite pastime when not cycling or swimming or running (or recovering or nutrition-ing)? Playing with my boys is my favorite by far which involves a lot of Legos, Nerf Gun fights and Cubs Scouts. I also cook all of the meals in our house which is oddly therapeutic and a destressor for me.
What can athletes expect from my classes? Inspiration and education. I believe in the collective motivation of the group, so I like to foster a sense of community and a healthy amount of competitiveness. I'm a bit of a nerd, so I'll spend time with the group and individually explaining the point of the workout, why the specific components are included in the sequence that they are and how to maximize the benefit of each. I'm less of a microphone guy and more of a hands-on, person-to-person instructor.