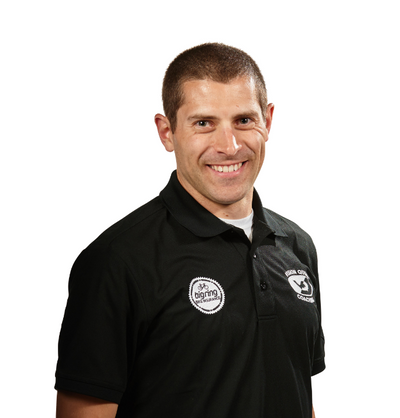 Jason Schisler
Director of Coaching
Current Residence: Madison, WI
Degree: Kinesiology (Exercise Physiology)
College: Wheaton College (Wheaton, IL)
Certifications: USA Cycling Level 2, CPR/First Aid
Specificity: Cycling (Road Racing)
Why do you coach? I enjoy working with people who share the same motivations and helping them reach new levels of fitness and performance.
Most memorable moment as a coach? During the 2007 season, two athletes had just upgraded to higher categories and both walked away with several wins and great results.
Coaching Accomplishments (of your athletes and as a professional):
WORS COMP Class Overall Win 45-49, four WORS COMP 45-49 wins, Iceman Cometh SPORT Class 45-49 win, Wisconsin Brevet Week Finisher, Atlantic Collegiate Cycling Conference 2nd overall Collegiate As, plus 7 podium finishes including 3 wins, 2nd place Cat 3 Chattanooga Omnium
(professional) "Effects of Carbohydrate Ingestion on Metabolism during Fasting and Prolonged Running" published in Journal of Physical Activity & Health , "The Power Line" published in Chicago Athlete
Personal Achievements:
1st 2007 Glencoe Grand Prix
2nd 2005 Hillsboro Roubaix
2nd 2006 Proctor Criterium
2nd 2007 Carpentersville Cyclocross
3rd 2008 Blackhawk Farms Raceway Criterium
4th 2008 Hillsboro Roubaix
4th 2007 Proctor Road Race
5th 2007 Proctor Criterium
8th GC 2007 Edgar Soto Stage Race (and 4th in Prologue)
Why do you work for Vision Quest Coaching? I started working with Vision Quest as a college intern because I thought it seemed like a fun and unique opportunity to be around the sport I enjoyed so much. Before long, I was taking athletes and integrating into a full-time position. I'm still here for the same reasons.
Favorite Pastime When Not Training or Coaching: What else is there to do? Seriously, I guess I'll say cooking new foods.