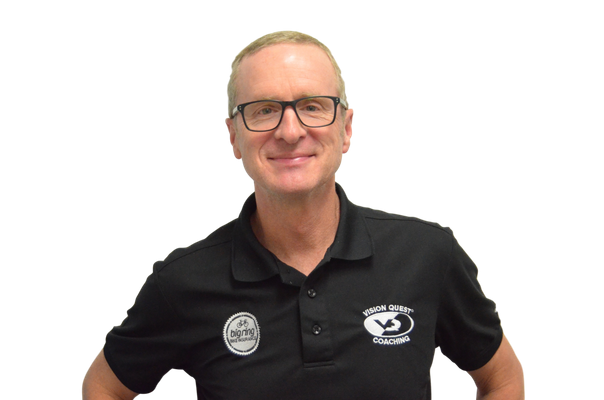 Dr. David Hoag
Current Residence: Lake Wales, FL
Degrees: B.S., M.S., & Ph.D., B.S. Physical Education, Health & Coaching, Asbury University
Colleges: M.S. Sports Administration, University of Kentucky, Ph.D. Higher Education, St. Louis University
Certifications: USA Cycling Coach (Level III)
Specificity: Cycling
Why do you coach: Coaches have always made I big impact in my life, I was a former All-District Athlete in Cross-Country and Track in college. Several of the VQ coaches have made and impact on me, and I want to do the same thing to help other cyclists.
Coaching Accomplishments: In the past year I've been able to motivate several cyclists to double their mileage. Increasing time in the saddle improved their performance.
Personal Achievements:
2014 Sub5 team finish 4:25
2014 Intelligentsia Cup Prairie State Cycling Series: Waukegan Crit 1st Place
2014 O'Fallon Grand Prix: Masters 35 5th place
2014 Hillsboro-Roubaix 5th place
2013 Sub5 team finish 4:35
2013 Leadville 100 MTB – buckle finisher
2013 Trek 100 4:36 (on a mountain bike)
2013 Dairy Land Roubaix (106 Mile Gravel Race) 7th Place Finish
2012 Platinum Finisher El Tour Tucson
2012 Trek 100 sub 4:45 finish
2012 Hillsboro-Roubaix Top 10 finish
2012 Dropped Ventura on Thursday AM Group Ride 24.9 mph (9/6)
2011 FIAC Nation Champions 4 Man Time Trial 40+ 60 kilometers
2011 Trek 100 sub 4:50 Finish
What is the most epic event you have done: Without a doubt it was the Leadville 100 Mountain Bike Race! I've never worked so hard for anything and I was glad to earn my "buckle."
What is VQ to you: VQ is like a family to me. Great friends on and off of the bike.
Why do you work for Vision Quest Coaching? VQ has changed my life, and I'm a product of VQ. When I first started my threshold was only 172 now I'm at 300 and I've lost over 25 pounds. The past year I've been helping out as a ride leader on the Tuesday and Thursday morning rides. Working with those cyclists has motivated me to get more involved and help others.
Favorite pastime when not training or coaching: Spending time with my wife and traveling to be with our kids who are both married.