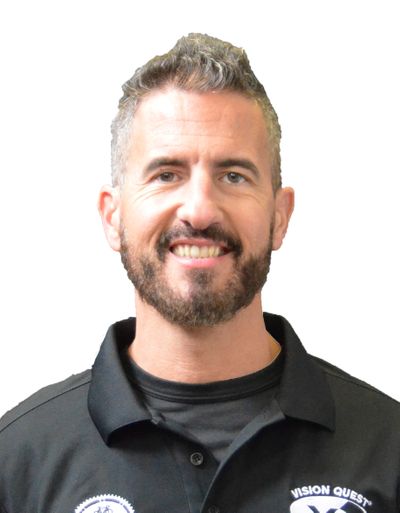 Don Riley
Current Residence: Chicago, IL
Degree: M.Ed. Educational Leadership - Fitness Management/Exercise Science, B.S. Fitness Management
College: DePaul University, Chicago, IL
Occupation: Adjunct Professor in Exercise Science & Sports Studies - DePaul University & Robert Morris University in Chicago, IL.
Certifications: N.A.S.M CPT., USAT Triathlon Coach, KIDO Association (Korea) Certified Black Belt
What types of classes do you teach? Functional Training
Why do you instruct?
In my work instructing my private clients, or educating university students or writing articles, I have to take the point of putting myself in the position to know what an athlete may have to endure to achieve success.
Personal Achievements:
Age Group Athlete in 5k to Ultra Marathon races
Triathlons - Sprint, Ironman Distance & Xterra
Competitive Stair Climber
Seal Fit Endurance & Mental Toughness Training
Spartan Obstacle Racer
Why do you work for Vision Quest Coaching?
This isn't just a side hobby for me, it's my profession, 25 years of running health clubs, my education, my racing, and being a university instructor — all this is to help the VQ athlete. Just ask me.
Favorite pastime when not training or coaching:
Writing, and educating the new crop of Fitness Professionals, Coaches & Trainers in my industry to make a difference, or at least keep the interest alive and growing.